DR. FRANK BURNS
CATARACTS PANOPTIX IOL
IN LOUISVILLE, KY
At Middletown Eye Care, located in Louisville, KY, we are proud to one of the first practices in the country to perform cataract surgery using the state-of-the-art PanOptix IOL by Alcon. This breakthrough in technology is used to help cataract patients see at all distances, including . near, far, and in-between, with little to no dependence on glasses, reading glasses, bifocals or trifocals. The PanOptix IOL is one of the most advanced IOL lenses today used for cataract surgery performed by our doctor Frank Burns, MD.
See Dr. Burns Press Release on PanOptix – Click HERE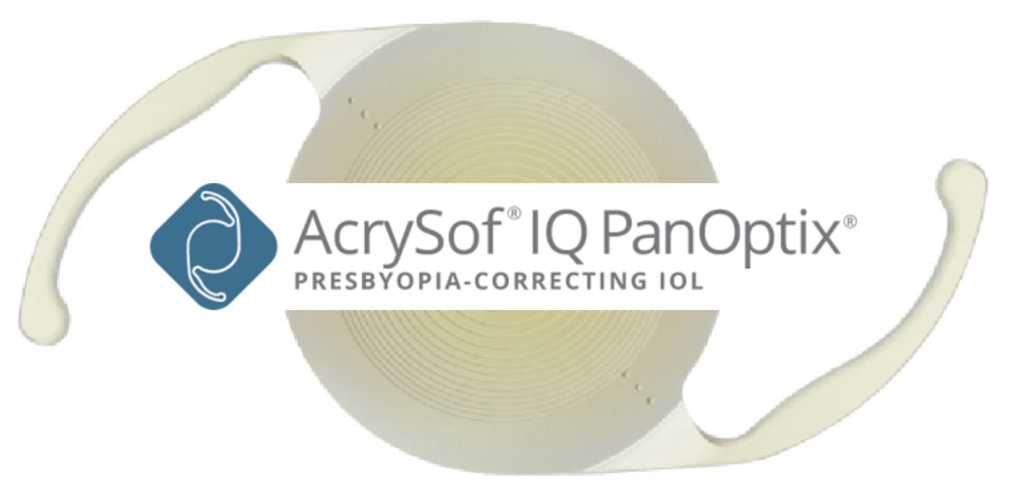 The Pan Optix lens in Louisville, KY has been labeled as the "next generation" lens and is the first and only trifocal lens in the United States. Out of all the current patients who has been implanted with the Pan Optix lens, 99% of them would choose the same lens over and over.
The PanOptix Trifocal IOL Highlights
• First FDA approved trifocal IOL – 8/27/19
• Excellent distance, intermediate and near visual acuity – 120 cm, 60 cm, 40 cm
• 50% light for distance, the other 50% split for near and intermediate
• Fewer diffractive rings so less glare/halo (2.4%)
• 99%+ of patients said they would choose the same lens again in FDA trial
• Available in spherical and toric versions immediately
If you are interested in sharpening your vision and seeing in high definition then give our office a call today to learn more about the Pan Optix lens.
Today was my first visit. From the moment I entered the office until I left, I was treated very well. I got great care. I saw Dr David Strickland. I am changing from where I have been going to only this office. Thank you
Schedule Your Appointment Today!
Mon: 8:00am – 5:00pm
Tues: 8:00am – 1:00pm
Wed: 8:00am – 5:00pm
Thurs: 8:00am – 5:00pm
Fri: 8:00am – 5:00pm
Optical shop is by appointment only with the following hours:
Mon - Fri: 9:00am – 5:00pm
CLOSED:
December 24, 2021
December 25, 2021
December 27, 2021
December 31, 2021
Schedule Your Appointment Today!

13324 Shelbyville Rd.
Middletown KY 40223
Call us: 502.245.0305
Fax: 502.254.1425
Mon: 8:00am – 5:00pm
Tues: 8:00am – 1:00pm
Wed: 8:00am – 5:00pm
Thurs: 8:00am – 5:00pm
Fri: 8:00am – 5:00pm
Optical shop is by appointment only with the following hours:
Mon - Fri: 9:00am – 5:00pm
CLOSED:
December 24, 2021
December 25, 2021
December 27, 2021
December 31, 2021