Dr. Burns is a native of Hannibal, Missouri and completed his undergraduate studies at Drury College in Springfield, Missouri. He earned his medical degree in 1986 at the University of Missouri in Columbia, Missouri. He and his wife, Carolyn Burns, MD, moved to Louisville in 1986 where he completed an internship, residency and two-year postdoctoral research fellowship in corneal disease at the University of Louisville. In 1992, he started his private practice in Louisville and in 1996, he established his own solo practice in ophthalmology. He was one of the founding members of the Suburban Excimer Laser Center, PLLC in 1996 and he helped establish the University of Louisville and University of Kentucky Refractive Surgery Residency Training Program in 2018. Since that time, he has helped to train and certify multiple UofL and UK residents to perform LASIK and PRK. He is certified by the American Board of Ophthalmology and is a fellow of the American Society of Cataract and Refractive Surgeons and the American Academy of Ophthalmology.
Dr. Burns is proud to have treated thousands of patients and their families since he started his practice. His care and concern for his patients has never changed. He wants you to keep and enjoy the best vision you can for the rest of your life.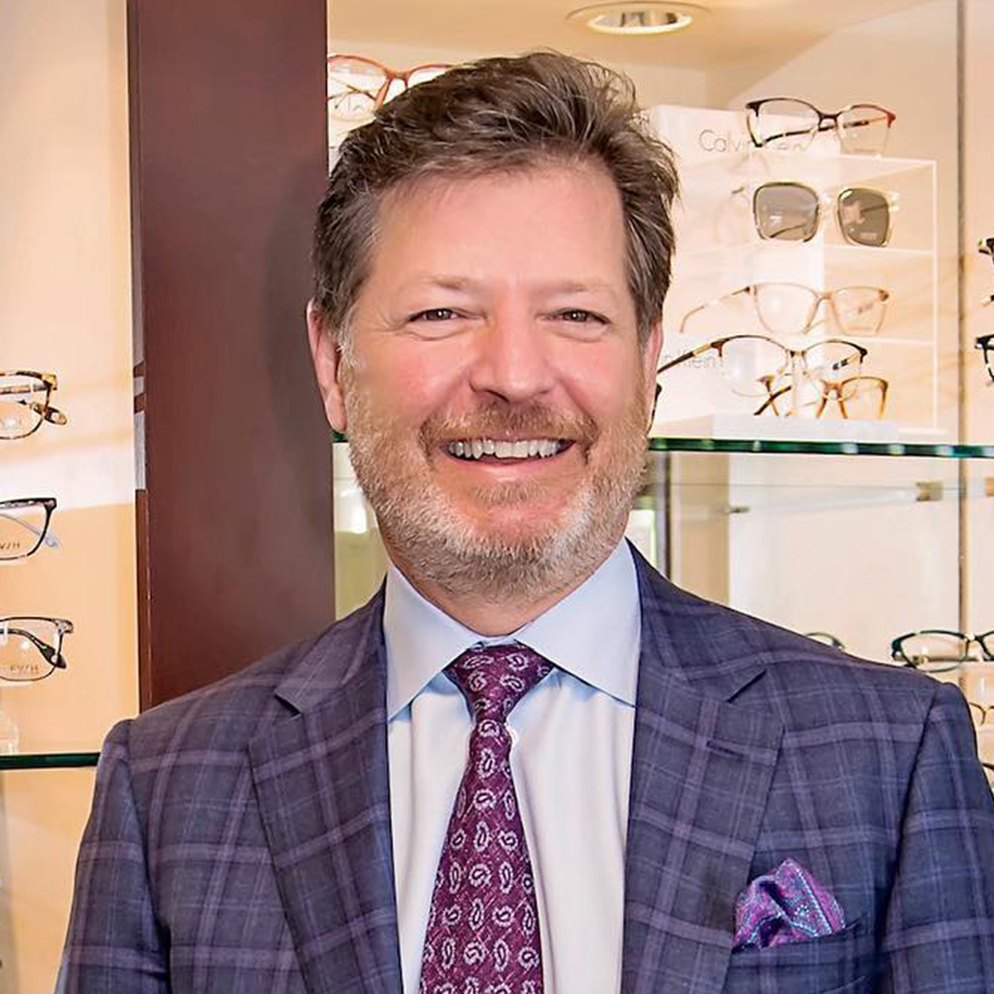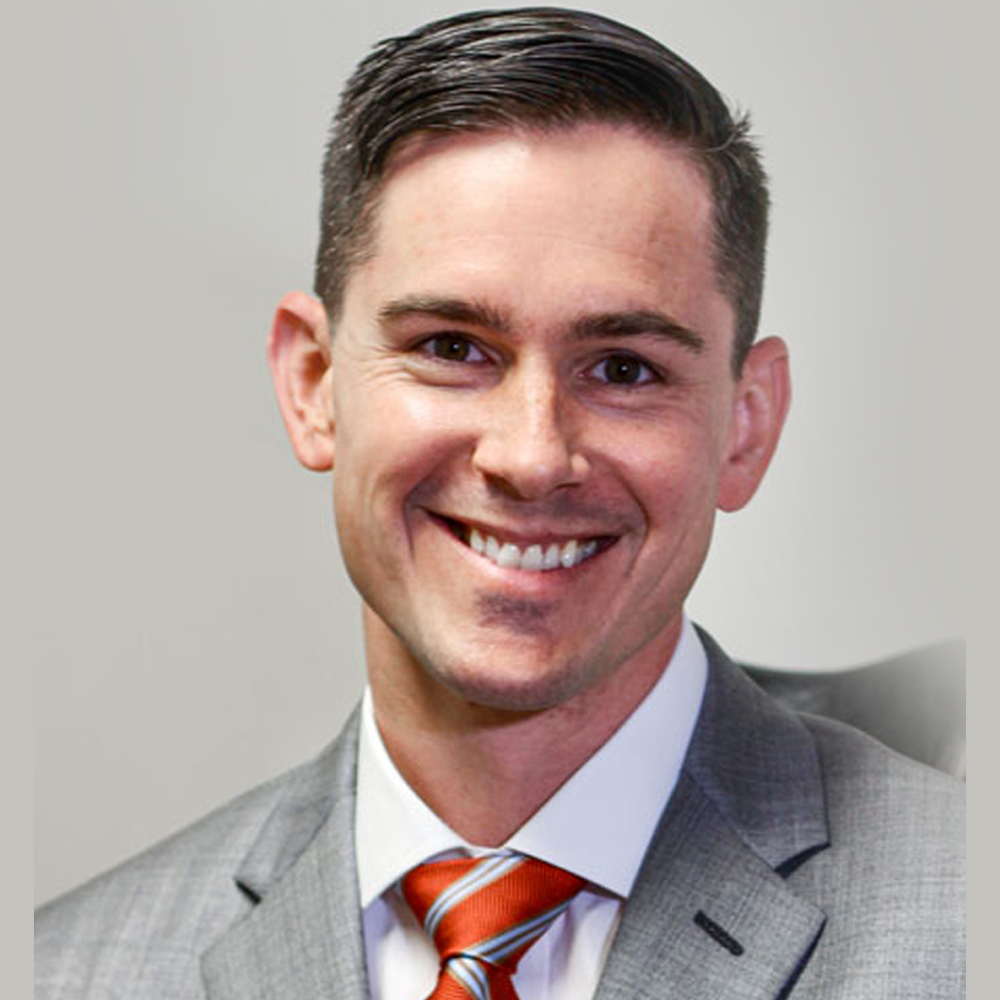 Dr. Strickland is a native of Houston, Texas, and he completed his undergraduate studies at The Johns Hopkins University in Baltimore, Maryland.  He attended The University of Louisville School of Medicine and entered the United States Naval Service immediately following graduation.  He completed his internship and residency in Ophthalmology at Naval Medical Center San Diego in California. Following training, he served as a staff physician and department head of Ophthalmology and Refractive Surgery at Naval Medical Center Camp Lejeune in North Carolina.  While there, he had the pleasure of serving our men and women in uniform as well as dependents and military retirees. He separated with the rank of Lieutenant Commander. He is board certified by the American Board of Ophthalmology and a Fellow of the American Academy of Ophthalmology.
When he is not seeing patients he spends time with his wife and three energetic daughters who always keep him busy.
A LITTLE CARING GOES A LONG WAY
Middletown Eye Care is set up with you in mind. Our office offers comprehensive eye care and optical shop to meet all of your vision needs. We have also made it easier than ever to re-order your contact lenses and have them sent directly to you! If you are a new patient, you can print all your new patient information forms right from our website to save time when you arrive at our office. We know your time is valuable, and are working to make your visit as comfortable as possible. You will see that caring for your vision is not just our job; it's our passion.
TECHNOLOGY MATTERS
Middletown Eye Care is committed to keeping ahead of the curve when it comes to eye care technology. Our physicians use the most advanced technologies to diagnose diseases such as glaucoma and macular degeneration because early diagnosis can improve your outcome. Our physicians want to help preserve your vision for a lifetime. We can also help you understand the different kinds of refractive eye surgeries, including LASIK, PRK, Refractive Lens Exchange and Visian ICLs, and we can help you decide what type of surgery, if any, may be right for you. 
WHAT KIND OF TRAINING DO TECHNICIANS HAVE?
Most Certified Ophthalmic Assistants (COAs) and Certified Ophthalmic Technicians (COTs) are trained on the job with an ophthalmologist. You must work with an ophthalmologist a required number of hours and then pass a written exam with an accredited company to become certified. We're proud to say that all of our technicians are certified.
"Dr. Burns has been my ophthalmologist since 1991, and I've had no reason to try one of his competitors over that time. My eye health and vision have been quite good, other than nearsightedness, despite having oddly-formed optic nerves. Dr. Burns has respected my request, that he under-prescribe for corrective lenses, to encourage my eyes to exercise in focusing on distant objects. Over time, my nearsightedness has gradually improved. Dr. Burns makes periodic assessments of my optic nerves."
Schedule Your Appointment Today!
Monday: 8:00am – 5:00pm
Tuesday: 8:00am – 12:00pm
Wednesday: 8:00am – 5:00pm
Thursday: 8:00am – 5:00pm
Friday: 8:00am – 5:00pm
Optical shop is by appointment only with the following hours:
Monday: 8:30am – 5:00pm
Tuesday: 8:30am – 1:00pm
Wednesday: 8:30am – 5:00pm
Thursday: 8:30am – 5:00pm
Friday: 8:30am – 5:00pm
CLOSED
December 23 - Closed PM
December 24 - Closed
December 25 - Closed
December 26 - Closed
Schedule Your Appointment Today!

13324 Shelbyville Rd.
Middletown KY 40223
Call us: 502.245.0305
Fax: 502.254.1425
Monday: 8:00am – 5:00pm
Tuesday: 8:00am – 12:00pm
Wednesday: 8:00am – 5:00pm
Thursday: 8:00am – 5:00pm
Friday: 8:00am – 5:00pm
Optical shop is by appointment only with the following hours:
Monday: 8:30am – 5:00pm
Tuesday: 8:30am – 1:00pm
Wednesday: 8:30am – 5:00pm
Thursday: 8:30am – 5:00pm
Friday: 8:30am – 5:00pm
CLOSED
December 23 - Closed PM
December 24 - Closed
December 25 - Closed
December 26 - Closed